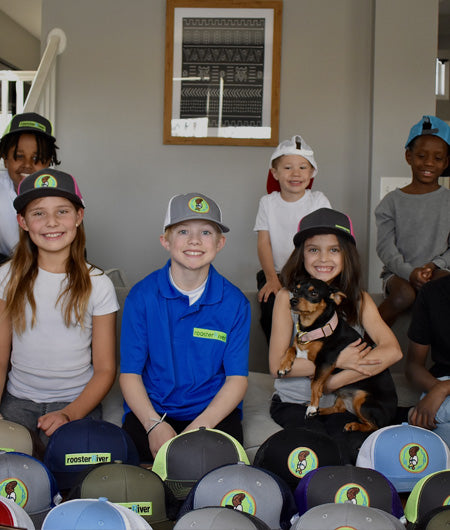 Welcome to Rooster River! We are a hat brand dedicated to providing our customers with stylish, high-quality hats that are perfect for any occasion. Our mission is to make hats that not only look great but also feel great to wear.
Our journey started with a simple idea: to create hats that are both functional and fashionable. We wanted to make hats that could be worn all day, every day, whether you're out for a hike, running errands, or just lounging at home.
We take pride in partnering with the Coon Rapids Animal Humane Society. With over 1000 google reviews they have proven to be a great advocate for our furry friends that our looking for new homes.
At Rooster River, we are committed to providing our customers with excellent service and support. If you have any questions or concerns, please don't hesitate to reach out to us at roosterriver1@gmail.com. We're always happy to help.